Zwerfstroomisolatie is een belangrijke overweging bij de aanleg van lightrailprojecten. Toekomstige corrosie van de rails en metalen objecten in de grond (gasleidingen, aardpennen, kabels, funderingen, enz.) moet hoe dan ook worden voorkomen.
Voor het Canberra Light Rail-project kon ons bedrijf een belangrijke rol spelen op dit gebied. In 2017 werd 12 km sterk isolerend edilon)(sedra Corkelast® ERS (Embedded Rail System) geïnstalleerd als onderdeel van een geheel nieuw lightrailnetwerk voor Transport Canberra.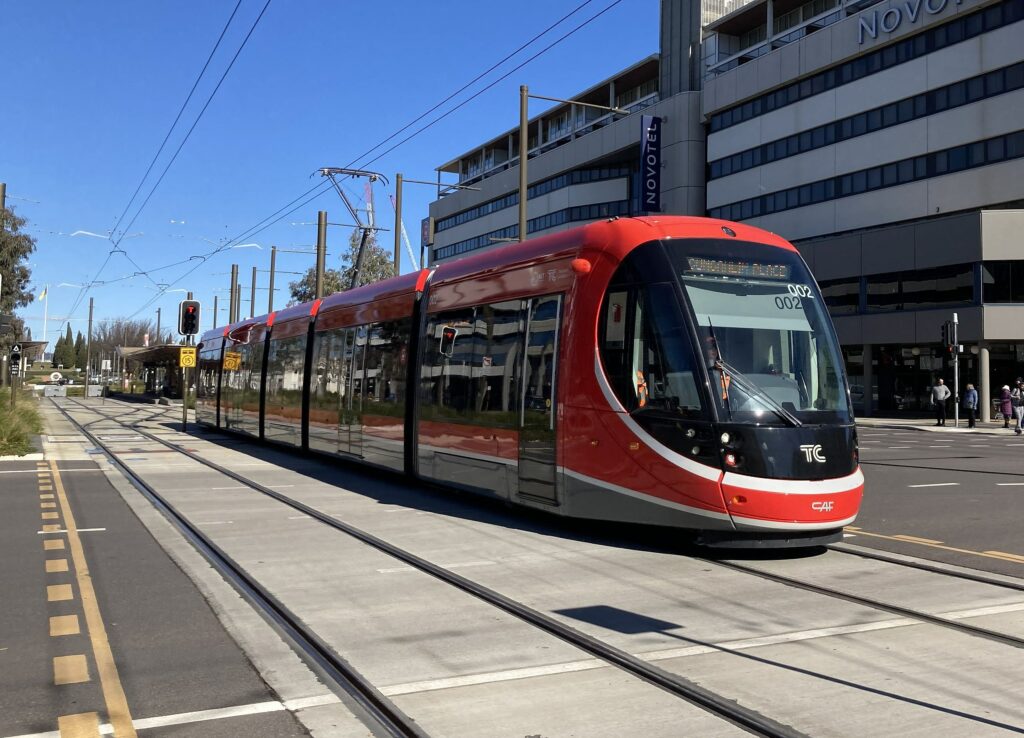 Twee jaar na de installatie voerde de Stray Current-werkgroep van Transport Canberra veldtests uit om de elektrische isolatiewaarden onder verschillende klimatologische omstandigheden te meten. Formeel gerapporteerde metingen tonen aan dat het ingegoten railsysteem nog steeds een uitstekende seizoensgebonden trend laat zien. De rail-naar-aarde-weerstandswaarden in natte omstandigheden overschrijden 20 ohm·km, terwijl droge omstandigheden fenomenale waarden laten zien in de orde van 60 tot 80 ohm·km!
De uitdaging
Eliminatie van zwerfstromen >> voorkomen van corrosie van rails en metalen objecten in de grond.
De oplossing
edilon)(sedra Corkelast® ERS (Ingebed Rail Systeem).
Het resultaat
Bewezen uitstekende elektrische isolatiewaarden in de praktijk.
Bekijk de video voor meer informatie:
Zie ook: https://www.canberratimes.com.au/story/6029091/gungahlins-first-light-rail-test-tracks-laid/
Meer informatie?
Als internationale speler in de spoorsector, leveren we al meer dan 50 jaar onze ballastloze spoorsystemen. Daarnaast bieden we technische ondersteuning in verschillende fasen van uw spoorwegproject.
Binnen onze kantoren werken gemotiveerde medewerkers met jarenlange ervaring in de sector.
Heeft u vragen over uw project, onze spoorsysteemoplossingen of toegevoegde waarde diensten? Wilt u graag bij ons bedrijf werken en uw vaardigheden op het gebied van spoortechnologie, verkoop, financiën of andere gebieden verbeteren? Kunnen wij u ergens anders mee ondersteunen?