Om onze klanten en partners te ondersteunen met de best mogelijke spoortechnologie, heeft edilon)(sedra Competence Centres opgericht voor zijn ballastvrije spoorsystemen. Vanuit deze centra worden projecten gecoördineerd, vanaf het eerste ontwerp tot de implementatie, door ervaren ingenieurs met jarenlange ervaring.
Neem bijvoorbeeld ons DFS Competence Centre, waar onze wereldwijde projecten voor het Direct Fastening System worden ondersteund. Onlangs was dit centrum betrokken bij een aansprekend spoorwegproject in Argentinië.
Voor een spoorvernieuwingsproject in het fraaie Retiro Station in Buenos Aires werkten onze DFS-ingenieurs nauw samen met hun engineering- en bouwpartners van PANEDILE. Gezamelijk zijn er kwalitatief hoogwaardige ontwerpen voor het spoor ontwikkeld.
In totaal is er 2,8 km edilon)(sedra DFS-spoor geïmplementeerd binnen een korte buitendienststellingstijd voor het treinverkeer.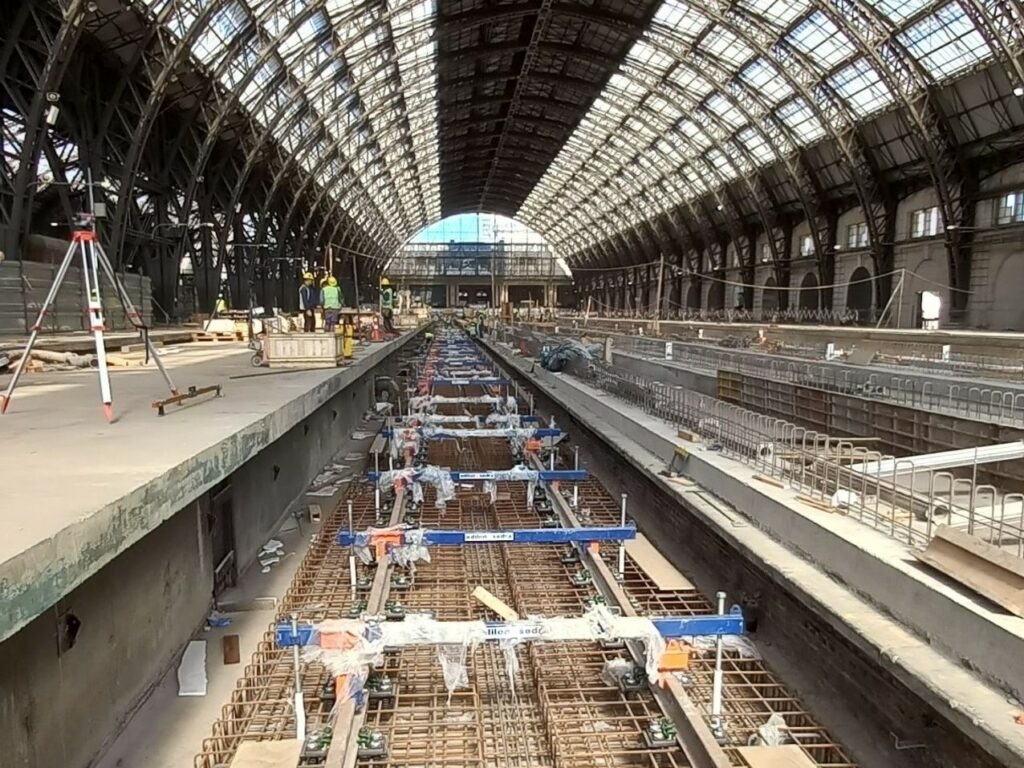 Kunnen onze ingenieurs u bij uw project ondersteunen? Neem dan contact met ons op voor gratis advies!
Meer informatie?
Als internationale speler in de spoorsector, leveren we al meer dan 50 jaar onze ballastloze spoorsystemen. Daarnaast bieden we technische ondersteuning in verschillende fasen van uw spoorwegproject.
Binnen onze kantoren werken gemotiveerde medewerkers met jarenlange ervaring in de sector.
Heeft u vragen over uw project, onze spoorsysteemoplossingen of toegevoegde waarde diensten? Wilt u graag bij ons bedrijf werken en uw vaardigheden op het gebied van spoortechnologie, verkoop, financiën of andere gebieden verbeteren? Kunnen wij u ergens anders mee ondersteunen?