De installatie van een railbevestigingssysteem vereist maatwerk! Als specialist in ballastloze spoorsystemen, hebben we ongeëvenaarde kennis van toepassingen van deze systemen voor trein-, tram-, lightrail- en metroverkeer, en voor industrie- en kraansporen.
Pakket van toegevoegde waarde services
Onze Track Services-afdeling biedt projectondersteuning bij de installatie van onze railbevestigingssystemen. U kunt daarom rekenen op een compleet pakket van toegevoegde waarde diensten:
Projectmanagement
Training en kwalificatie met betrekking tot installatieprocedures, veilig en gezond werken en werkrisicobeoordelingen
Ondersteuning bij het opstellen van werkplanningen of "method statements"
Kwaliteitsborging van onze installatiesystemen
Installatie van onze systemen of on-site technisch toezicht op de installatie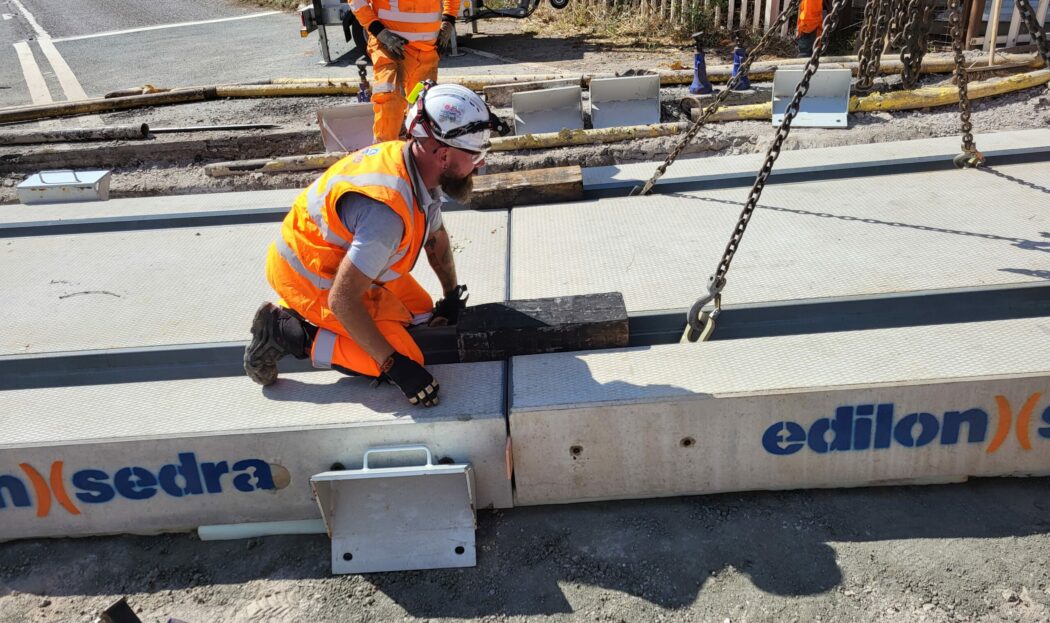 Meer informatie?
Als internationale speler in de spoorsector, leveren we al meer dan 50 jaar onze ballastloze spoorsystemen. Daarnaast bieden we technische ondersteuning in verschillende fasen van uw spoorwegproject.
Binnen onze kantoren werken gemotiveerde medewerkers met jarenlange ervaring in de sector.
Heeft u vragen over uw project, onze spoorsysteemoplossingen of toegevoegde waarde diensten? Wilt u graag bij ons bedrijf werken en uw vaardigheden op het gebied van spoortechnologie, verkoop, financiën of andere gebieden verbeteren? Kunnen wij u ergens anders mee ondersteunen?