Optimum load distribution
edilon)(sedra has developed high-quality rail systems for heavy-duty railway lines. From crane tracks to industrial rail, and from container terminals to depots. Did you know that even the movable turf at Real Madrid's Bernabéu football stadium is equipped with a rail fastening system from edilon)(sedra?
Our ballastless track solutions for heavy-duty transport ensure optimum load distribution. They prevent rail wear, as well as the risk of overloading the individual components, resulting in a longer rail lifespan.
With more than 50 years of experience in industrial track applications across the world, edilon)(sedra is a reliable technical partner for many port, industrial and transhipment companies.
"Sustainable integration of the track"
If required, we can be involved in your project from the design phase right through to implementation. Not only can we contribute ideas on the sustainable integration of the track into the surrounding industrial or port landscape. We also respond to your needs and requirements regarding, for instance, corrosion reduction, axle load or electrical insulation.
For heavy train traffic in container terminals and ports, we have a number of robust Corkelast® ERS-based solutions on the market. The powerhouses among our track systems!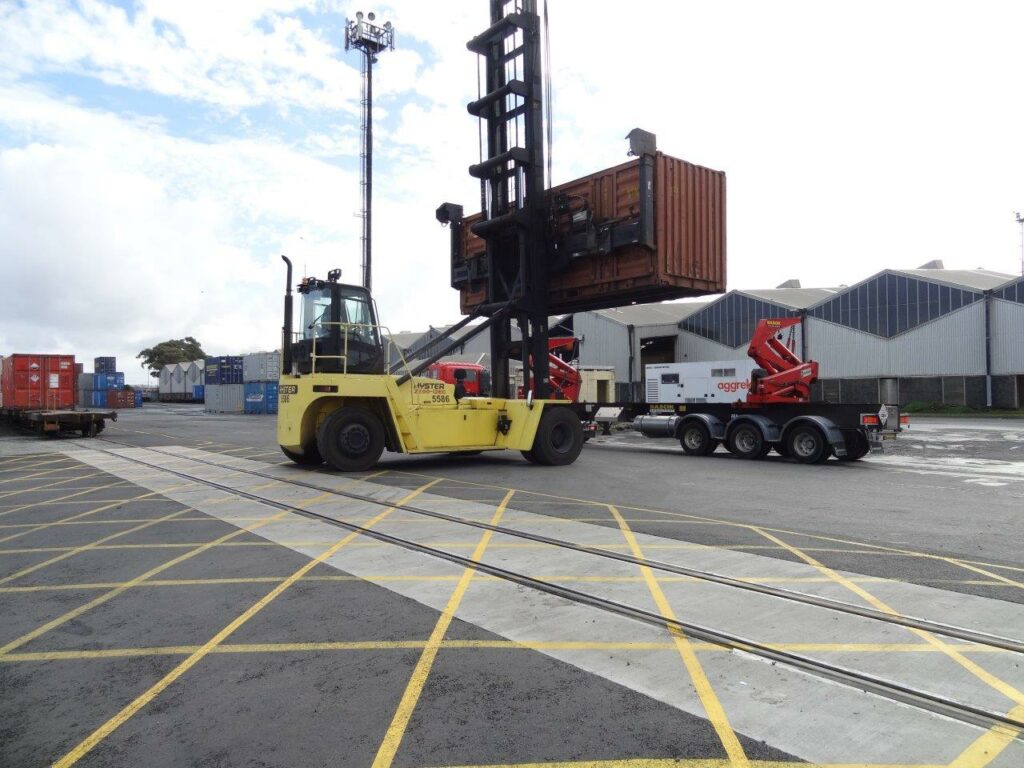 Crane rail solutions
For crane tracks, our proven Corkelast® CRS (Crane Rail System) is synonymous with high quality, reliability and cost efficiency. Corkelast® CRS is the optimum rail fastening system for any type of crane track. In seaports, inland harbours, trans-shipment terminals or industrial areas. The system provides the economical, flexible, long-lasting and low-maintenance rail fastening system you have been looking for.
The system can cope with extremes of temperature, and with high compressive, tensile and shear forces. Corkelast® CRS is electrically insulated, watertight and resistant to oil, grease, acid, UV and oxidation. All crane rail profiles can be used, e.g. A45-A120, PRI185R.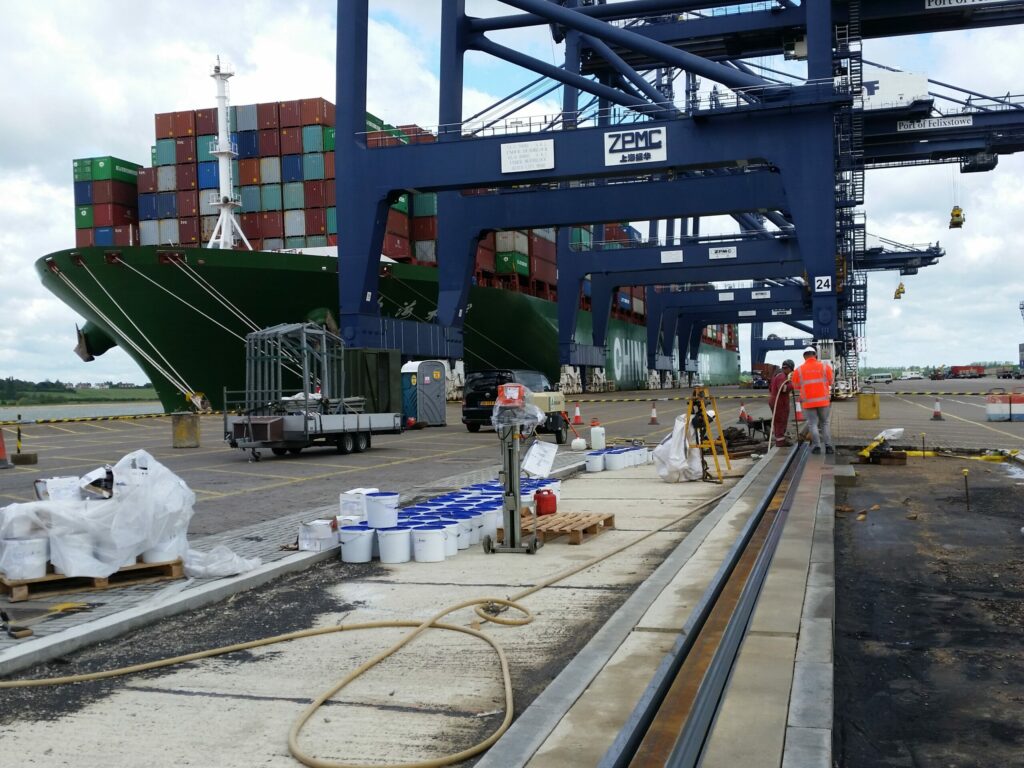 More information
As international supplier of ballastless track systems, we offer more than 50 years of track experience and provide you with technical support in different stages of your railway project.
Our departments across the world employ skilled and highly motivated people with years of experience in the rail industry.
Do you have questions about your project, our track system solutions or added value services? Would you like to work within our company and improve your skills in track technology, sales, finance or otherwise? Can we support you with anything else?