The increasing demand for mobility across the world, limited construction space and ever-increasing requirements for sustainable construction, demand top performance in the field of engineering track structures. Our Application Engineering team ensures that edilon)(sedra is the best technical partner on board your project.
Value Engineering
We add value to your projects by providing you with early technical advice. The engineers and CAD designers in the Application & Engineering Department ensure optimal application of our rail fastening systems in your projects, as well as correct installation methods and proper connection with other rail fastening systems.
We know exactly what a contractor needs in the execution phase through collaboration and involvement.
Below is the full list of our Application Engineering services.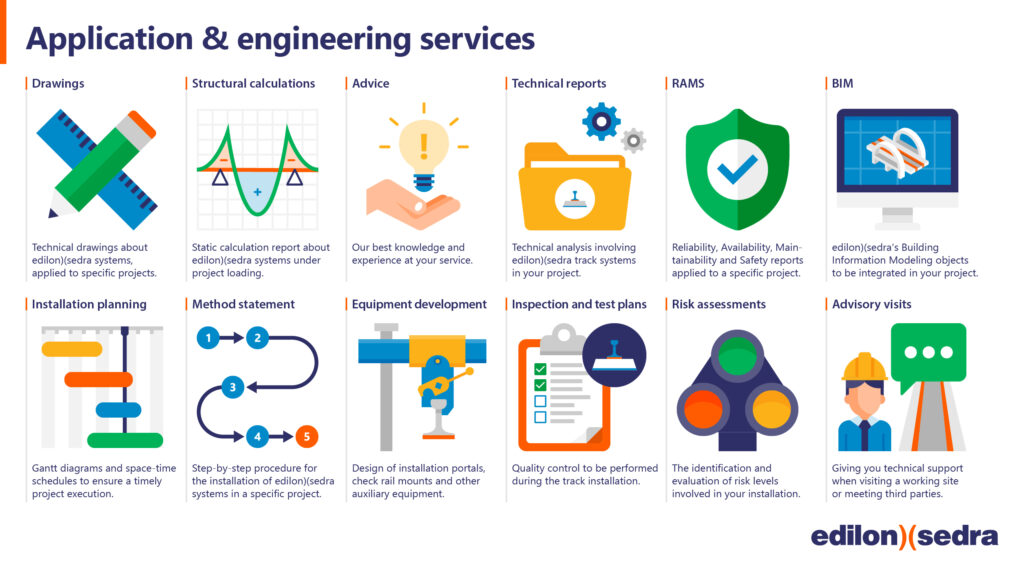 More information?
As international supplier of ballastless track systems, we offer more than 50 years of track experience and provide you with technical support in different stages of your railway project.
Our departments across the world employ skilled and highly motivated people with years of experience in the rail industry.
Do you have questions about your project, our track system solutions or added value services? Would you like to work within our company and improve your skills in track technology, sales, finance or otherwise? Can we support you with anything else?