Durable fixation
edilon)(sedra Corkelast® EBS (Embedded Block System) is a durable ballastless track construction system for metro and Heavy Rail. This prefabricated "block" system is ideally suited for quick and accurate installation in tunnels, stations and on viaducts.
It combines a traditional rail fastening system with the Corkelast® "embedded block technology" from edilon)(sedra. This robust, waterproof track system, has become a standard solution for tunnels, stations and viaducts.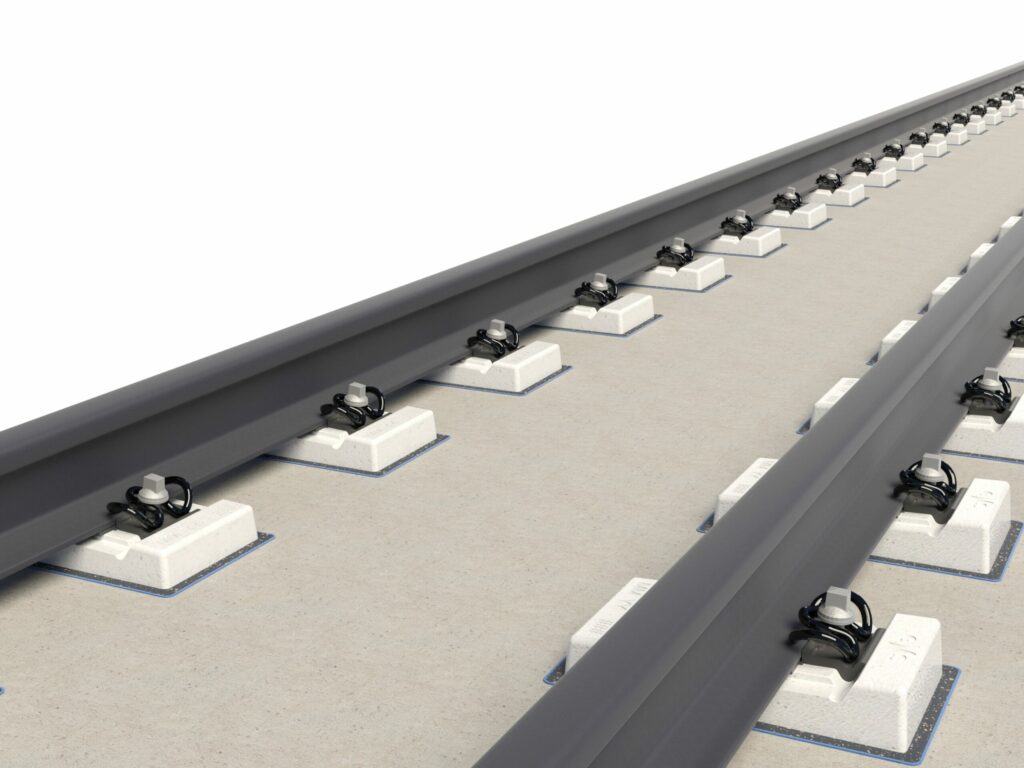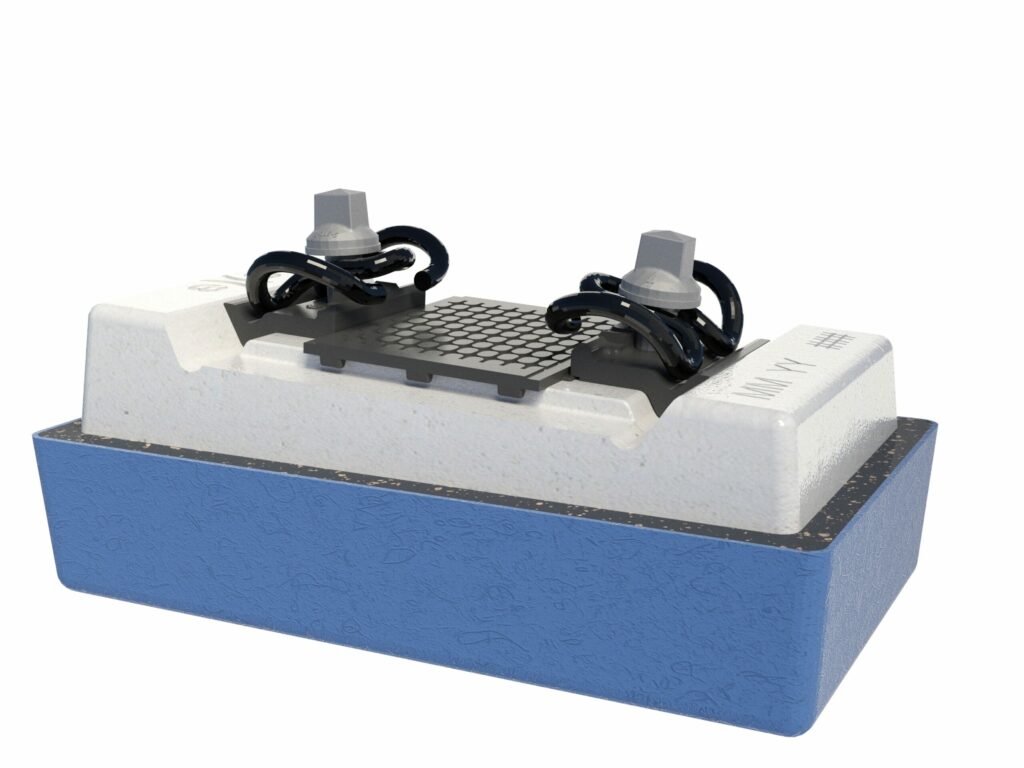 EBS basically consists of prefabricated concrete blocks that are elastically and durably fixated in a specially designed concrete tray using edilon)(sedra Corkelast®. The "block tray" combination is quick and easy to install.
This track construction system absorbs a significant portion of the mid- and high-frequency vibrations caused by wheel-rail interaction. In this way, noise emission is also greatly reduced. Not unimportant in urban areas.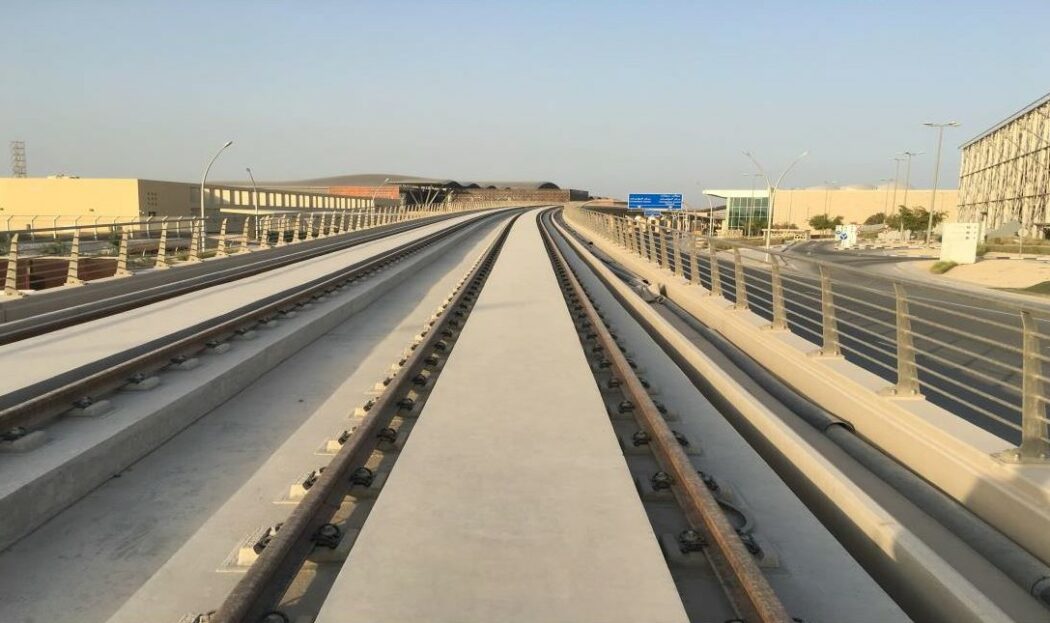 Why opt for Corkelast® EBS
Durable, waterproof bonding
Maximum electrical insulation, important in damp environments such as tunnels
Provides stability in straight and curved track sections
Easy construction, also as a switch solution
No tie bar required, making emergency evacuations safer and faster
Complies with EN 13481-5 and EN 13230-3 standards
Track Life Extension
with Corkelast® EBS-RF (Embedded Block System-RetroFit)
edilon)(sedra Corkelast® EBS-RF is a quick-to-install, reliable retrofit solution for worn-out "booted (bi-)block" track structures. The basis of this system consists of a block-forming concrete element with integrated elastic tray, prefabricated as a whole under controlled conditions. After removing the worn or old blocks, empty pockets are created into which the Corkelast® EBS-RF blocks can be easily and quickly installed.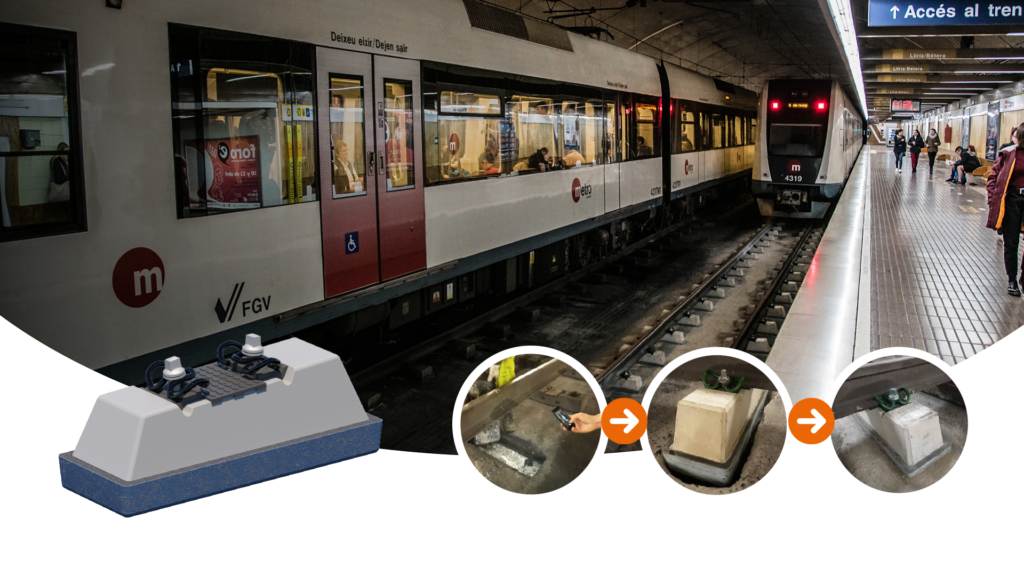 Very strong adhesion, completely waterproof!
Extended service life of the main track structure
Uses the existing concrete slab structure; no drilling or demolition of the existing slab structure is required
Waterproof system, maximum electrical insulation
Significant reduction in future maintenance costs
Short (overnight) replacement periods – no or limited track unavailability
More information
As international supplier of ballastless track systems, we offer more than 50 years of track experience and provide you with technical support in different stages of your railway project.
Our departments across the world employ skilled and highly motivated people with years of experience in the rail industry.
Do you have questions about your project, our track system solutions or added value services? Would you like to work within our company and improve your skills in track technology, sales, finance or otherwise? Can we support you with anything else?