Continuous rail support
edilon)(sedra Corkelast® ERS (Embedded Rail System) is a high-quality rail fastening system for Heavy Rail, Light Rail and tramway applications based on embedded rail technology. The system derives its durability from continuous rail support and very high stray current prevention, among other things.
The rail is elastically fixed in a concrete or steel channel by means of the two-component elastomer edilon)(sedra Corkelast® and supported by a rail strip from the edilon)(sedra Trackelast® product group. After hardening the Corkelast® remains slightly elastic, but very tough, thereby creating a stable and durable rail bond.
Corkelast® ERS provides a uniform transfer of forces from the rail to the supporting environment. The system addresses forces and tension caused by passing rail and road traffic and physical influences such as temperature changes.
edilon)(sedra is both pioneer and global leader in embedded rail track for more than 50 years. The Corkelast® ERS is fully proven and conforms with CEN 13481-5.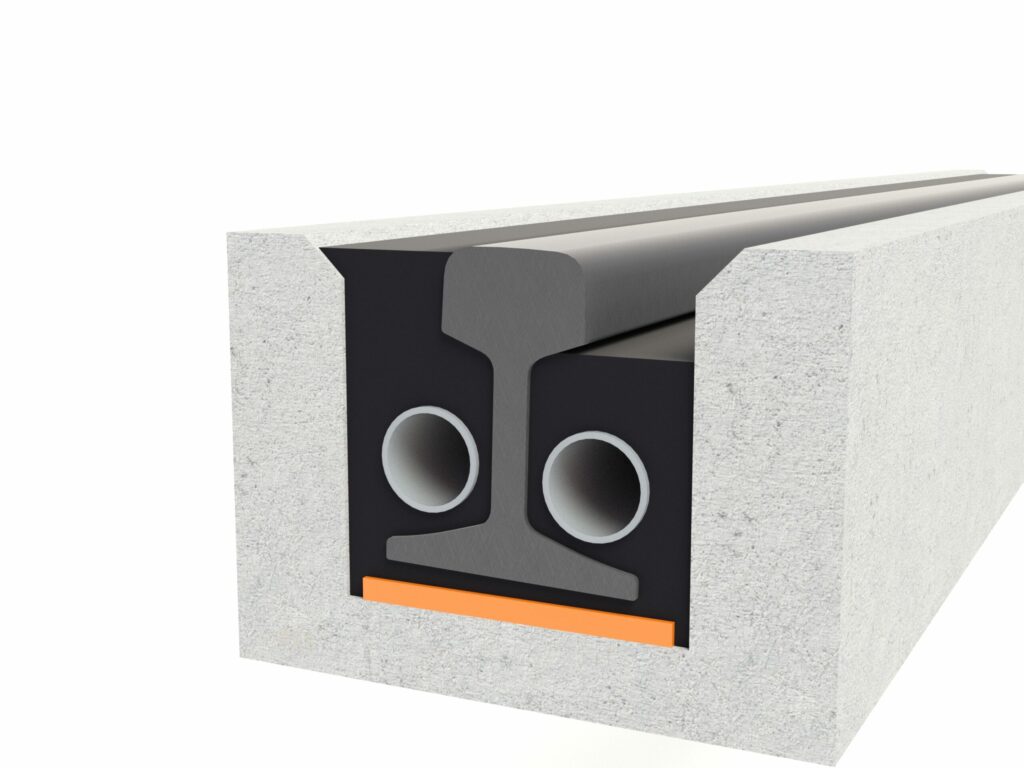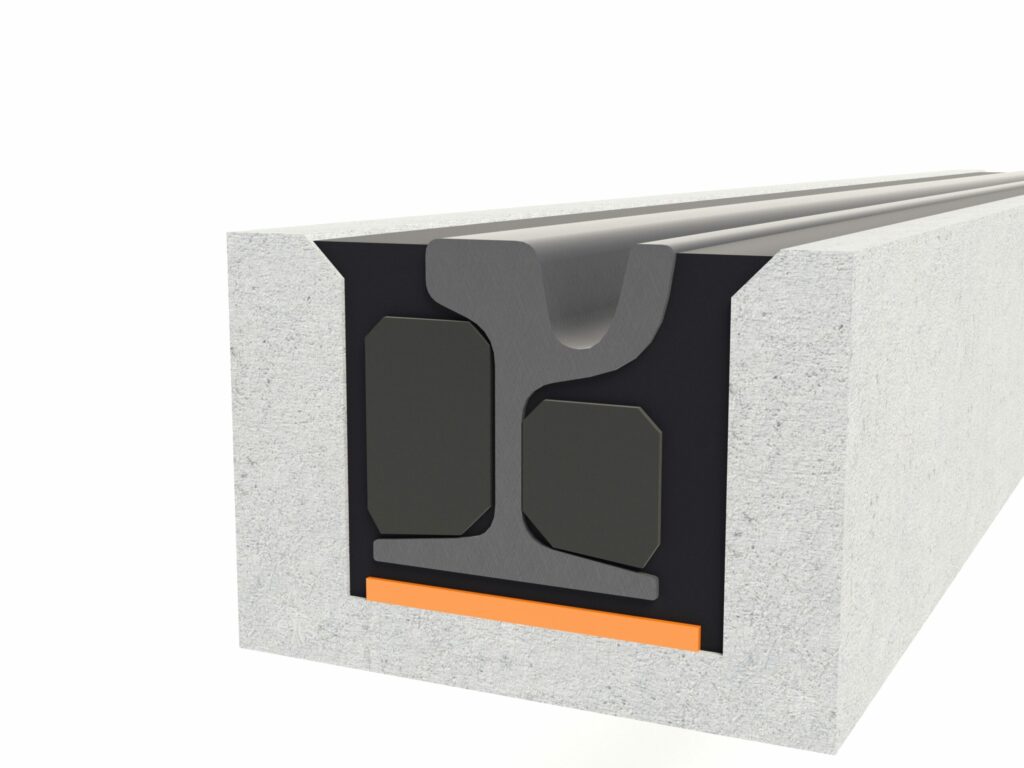 Why opt for Corkelast® ERS
Rail life extension through continuous support
High degree of stray current reduction
Excellent vibration damping, adjustable elasticity
Virtually maintenance-free and therefore optimum track availability
Low construction height and weight and therefore ideal for (integral design) applications in tunnels and bridges
No obstacles and thus accessible for fire, ambulance or cleaning services in tunnels or on bridges, for example
Highly resistant to flooding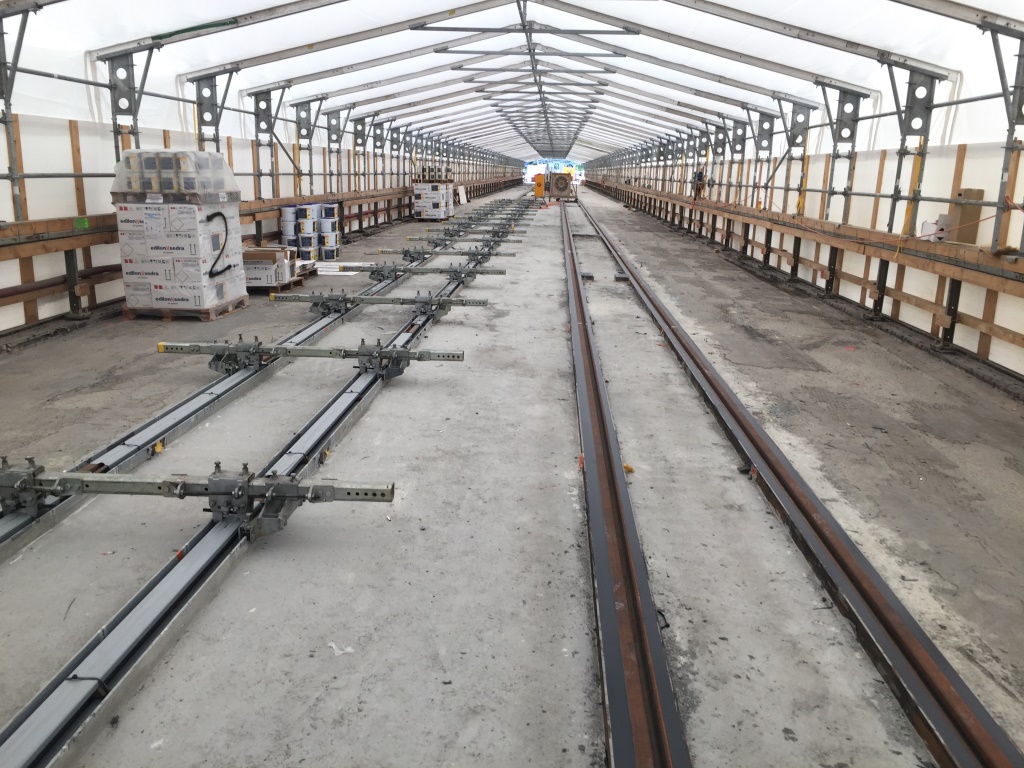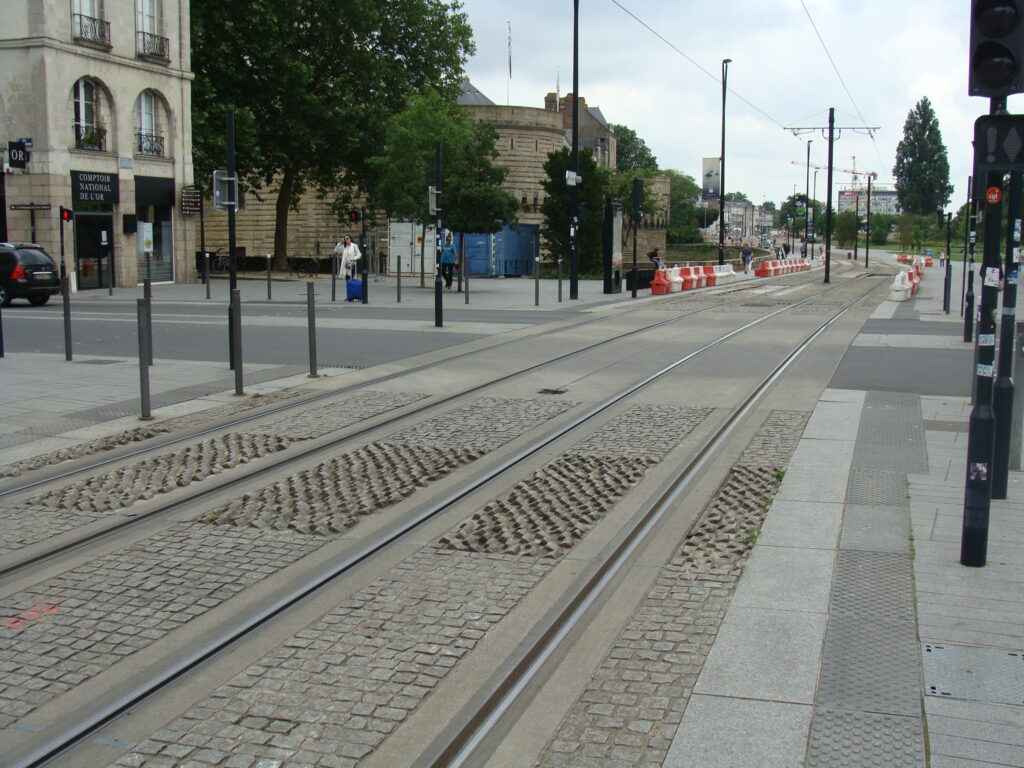 Advanced Urban Slab Track System
Corkelast® ERS is an integral part of the edilon)(sedra USTS (Urban Slab Track System). The system has a wide variety of application areas. It can be applied using "in situ" poured concrete, as well as easy-to-install concrete slabs that are custom designed and manufactured. These slabs are also suitable for track applications such as switches. A steel-channel-based construction method is also available.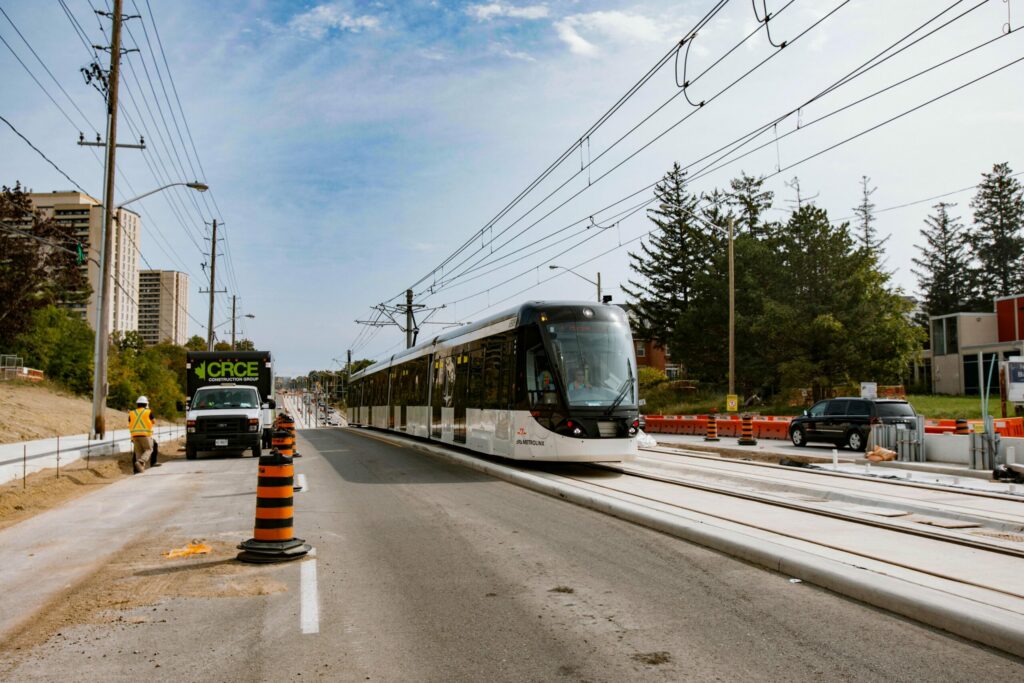 Continuous rail support is provided by Corkelast® ERS. Combined with stable positioning, this ensures optimal track operation and availability. In the end, it's all about the safety and comfort of the traveler!
edilon)(sedra Corkelast® LCS-350
NEXT GENERATION Level Crossing System
The edilon)(sedra Corkelast® LCS-350 Level Crossing System is developed according to the highest safety standards. The system is based on prefabricated concrete slabs, combined with edilon)(sedra Corkelast® ERS (Embedded Rail System) for rail fastening.
The continuous rail support strongly reduces peak loading associated with ballasted track based level crossing systems. Corkelast® LCS-350 level crossings allow for years of maintenance-free service.
The most economical solution!
Strong system resistance to traffic impact forces, even with extreme road angles
Prevention of water ingress effects
Very high stray current protection
Suitable for all kinds of track alignments including canted and sloped track
Minimum maintenance for optimal track availability
More information
As international supplier of ballastless track systems, we offer more than 50 years of track experience and provide you with technical support in different stages of your railway project.
Our departments across the world employ skilled and highly motivated people with years of experience in the rail industry.
Do you have questions about your project, our track system solutions or added value services? Would you like to work within our company and improve your skills in track technology, sales, finance or otherwise? Can we support you with anything else?