Stray current is a major consideration when constructing Light Rail projects. Future corrosion of the rails and metallic assets in the ground (gas mains, earth stakes, cables, foundations, etc.) should be prevented by any means necessary.
For project Canberra light rail, our company was able to play an important role in this aspect. In 2017, 12 km of highly insulating edilon)(sedra Corkelast® ERS (Embedded Rail System) was installed as part of a brand new Light Rail network for Transport Canberra.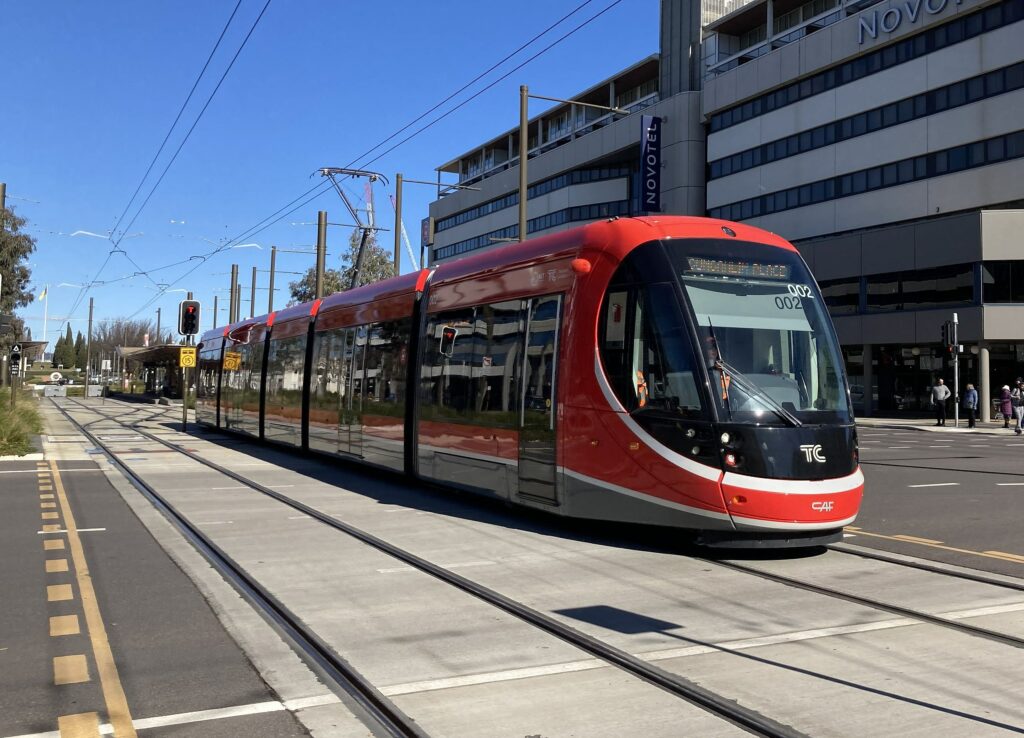 Two years after the installation, the Transport Canberra Stray Current working group carried out field tests to measure the electrical insulation values under different climatologic circumstances. Formally reported measurements show the embedded rail system continues to prove an excellent seasonal trend. Rail-to-earth resistance results in the wet surpass 20 ohm·km, while dry conditions show phenomenal readings in the order of 60 to 80 ohm·km!
The challenge
Elimination of stray currents >> prevention of corrosion of rails and metallic assets in ground.
The solution
edilon)(sedra Corkelast® ERS (Embedded Rail System).
The result
Proven excellent electrical insulation values in practice.
Watch the video to learn more:
See also: https://www.canberratimes.com.au/story/6029091/gungahlins-first-light-rail-test-tracks-laid/
More information?
As international supplier of ballastless track systems, we offer more than 50 years of track experience and provide you with technical support in different stages of your railway project.
Our departments across the world employ skilled and highly motivated people with years of experience in the rail industry.
Do you have questions about your project, our track system solutions or added value services? Would you like to work within our company and improve your skills in track technology, sales, finance or otherwise? Can we support you with anything else?