For the new major Light Rail projects Line 2 in Kaohsiung and Ankeng Line 1 in New Taipei City, not only a variable track system was sought by the construction companies Chan Chun & Chun-Chi Construction Co., Ltd – our team particularly impressed the responsible project managers with technical know-how and teamwork.
Introduction
The holistic planning of modern track construction projects in urban areas is a comprehensive task that calls for experienced professionals and innovative products, such as our edilon)(sedra SDS-M (Sound Damping System – Modular), to take action. It is a variable track system that ranges from green tracks, sustainability requirements and visual criteria that take into account the use and demands of different road users along the entire line and generally high requirements for noise and vibration protection.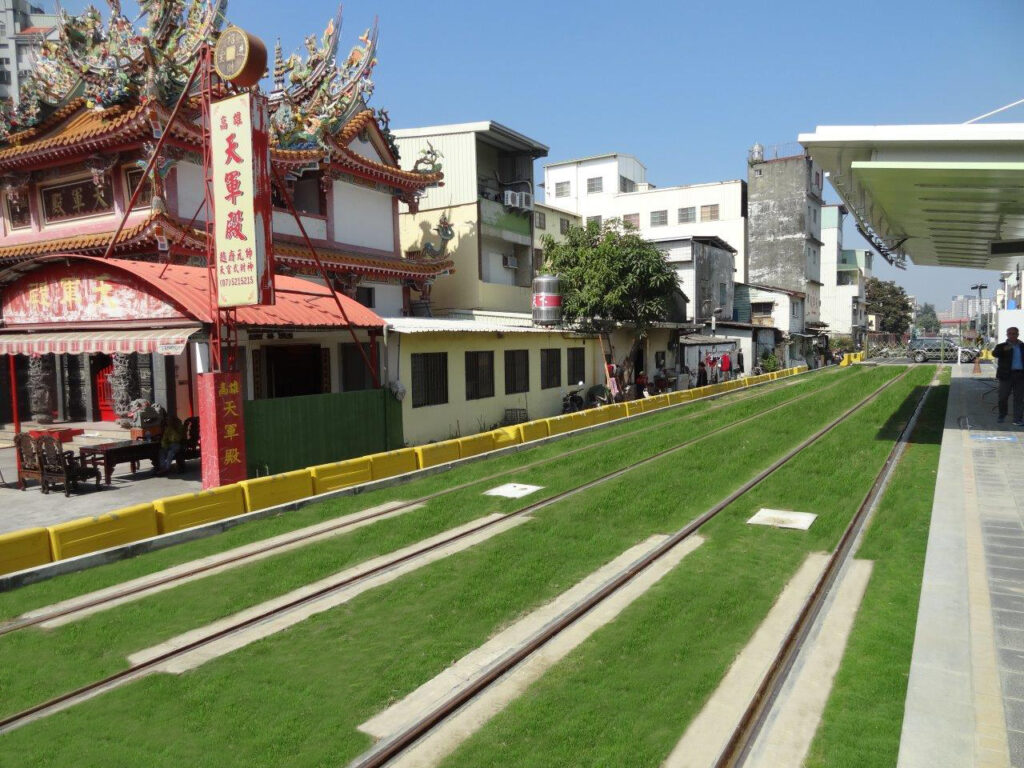 Projects Kaohsiung & Ankeng
Our team convinced by its in-depth technical advice, scientific engineering know-how, installation training and practical support from construction to logistics on site.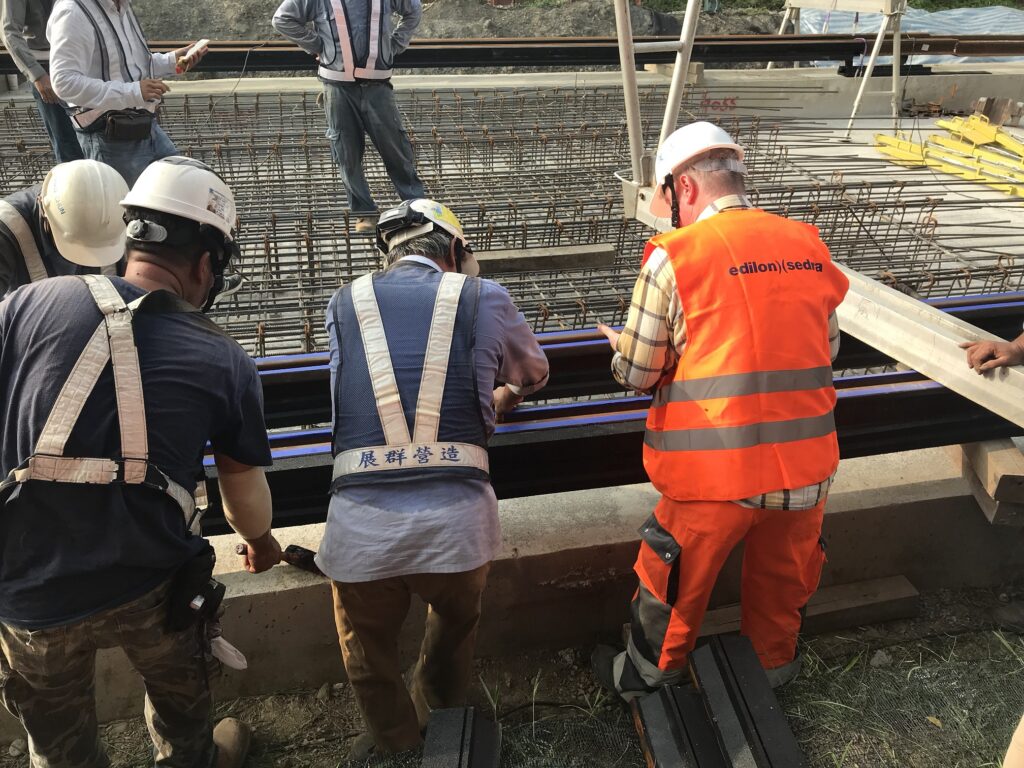 The modular edilon)(sedra SDS-M offers the possibility of generating different system stiffnesses and thus different superstructure resonance frequencies by means of elastic system insert strips. Especially in densely built-up and inhabited inner-city areas, this is an essential factor for the acceptance and successful implementation of construction projects. The system also offers high electrical track insulation in accordance with DIN 50122-2 (track/earth) and stands out due to a lightweight, simple and cost-effective design and installation compared to traditional track bearing systems. In Taiwan, point machines, rail drainage boxes and axle counter boxes were also insulated with the modular system after creating detailed design plans and illustrations.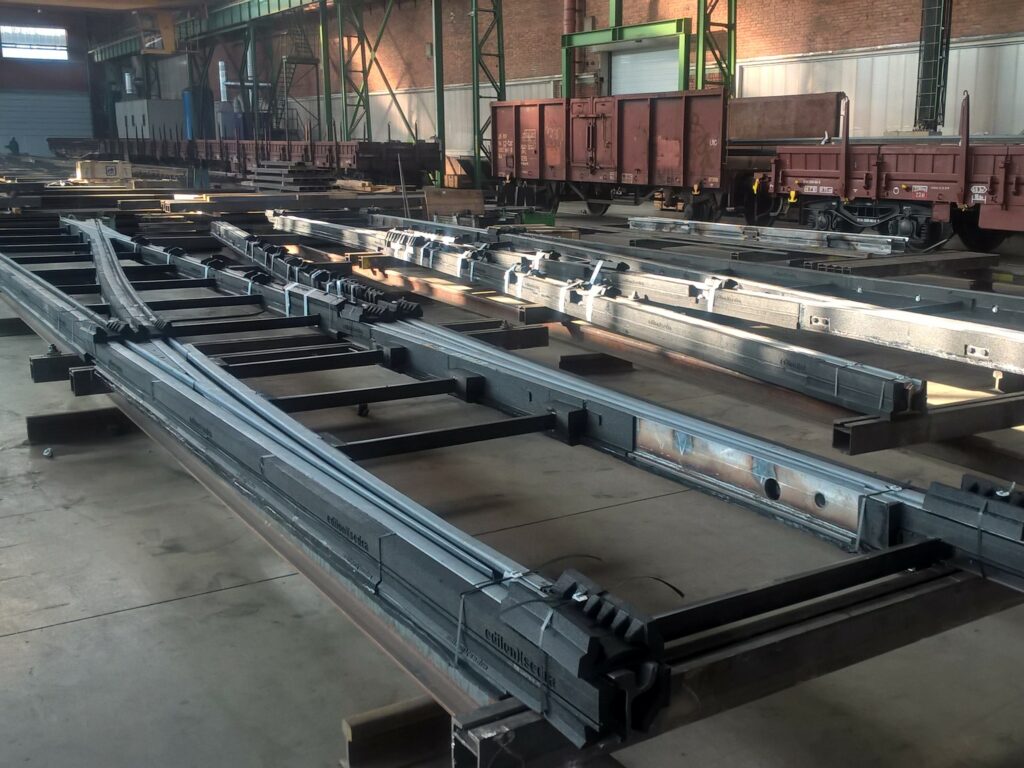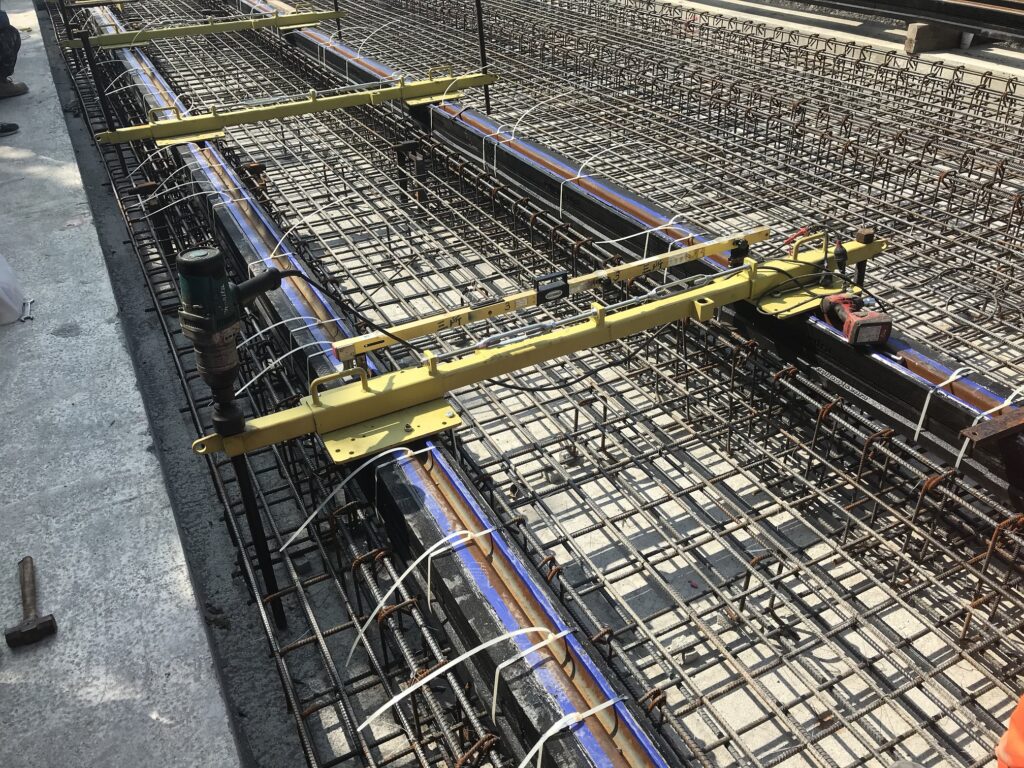 The challenge
Construction work in the cities with over one million inhabitants in compliance with the required superstructure resonance frequency of ≤ 25 Hz, "fail safe" construction method, high electrical track insulation and easy installation without heavy construction machines.
The solution
edilon)(sedra SDS-M (Sound Damping System – Modular).
The result
A modular track system for variable use typically as a grass track and road track but in this project also in the area of railway crossings.
More information?
As international supplier of ballastless track systems, we offer more than 50 years of track experience and provide you with technical support in different stages of your railway project.
Our departments across the world employ skilled and highly motivated people with years of experience in the rail industry.
Do you have questions about your project, our track system solutions or added value services? Would you like to work within our company and improve your skills in track technology, sales, finance or otherwise? Can we support you with anything else?