An elastic track bearing system with optimal performance – economical, ecological, stray current insulating, good structure-borne sound insulation and long service life. LCC in perfection!
Our customer Leipziger Verkehrsbetriebe (LVB) was looking for a state-of-the-art track system with continuously elastic rail bearing that met the requirements for stray current insulation in accordance with DIN-EN 50122-2 and the reduction of structure-borne noise and vibrations. LVB therefore opted for our edilon)(sedra SDS (Sound Damping System) for the tram replacement project "Karl-Liebknecht-Straße" in Leipzig.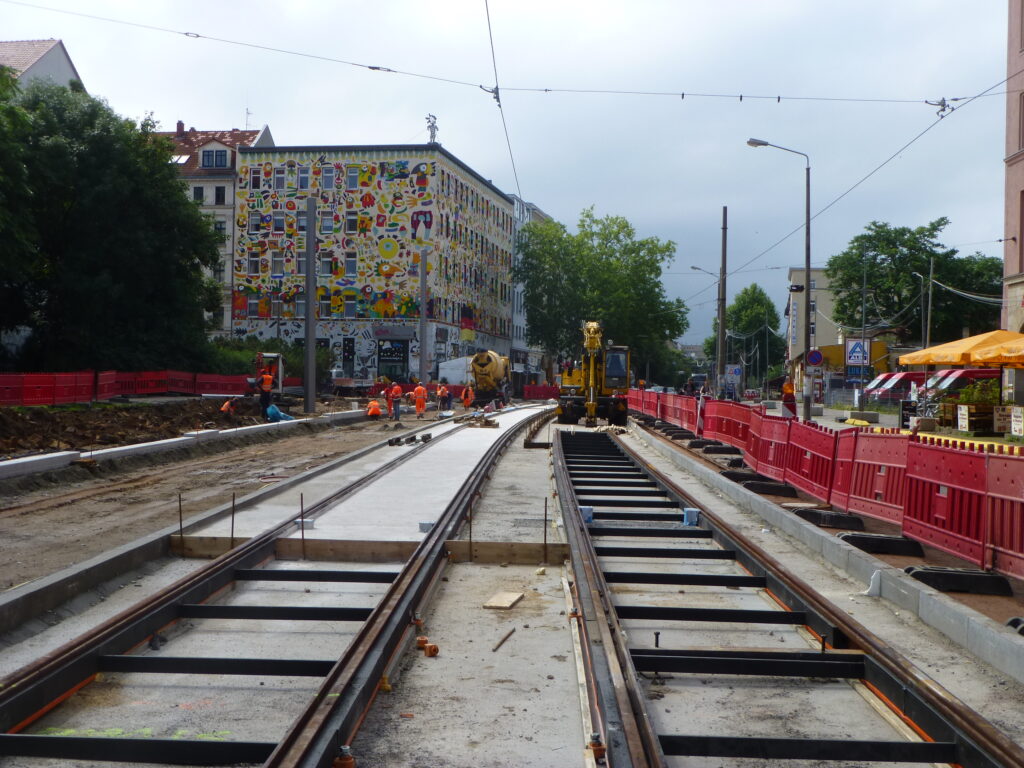 In addition to maintaining known principles and meeting the requirements of new standards, simple installation and a good price/performance ratio were also relevant for LVB when looking for a suitable system. A prerequisite for the selection of this system was the usability certificate according to DIN 45673-8 for the entire system. An innovative feature of the tram project in Leipzig was the use of prefabricated tie bars coated with PU foam, a joint development of the LVB and edilon)(sedra, which prevents cracking in the road surface.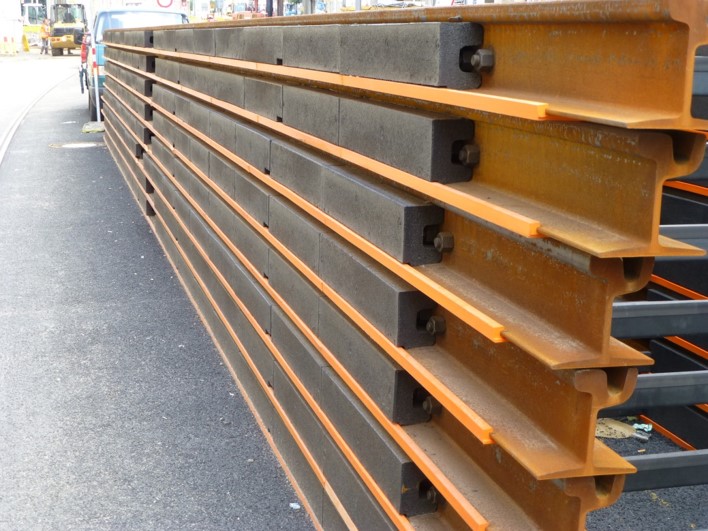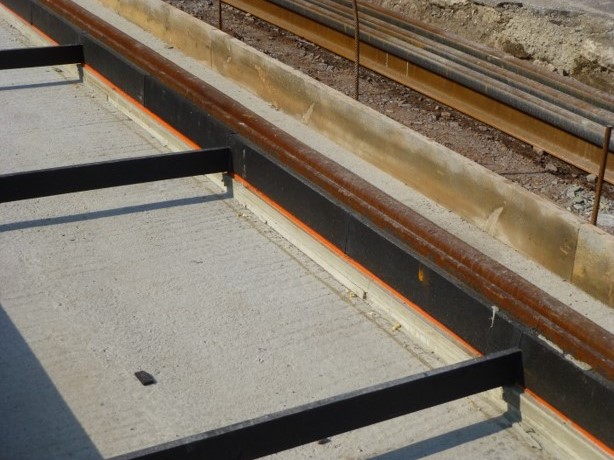 A total of 2200 m of track and 3 switches were installed with the modular edilon)(sedra SDS, consisting of 100% recyclable edilon)(sedra Filler Blocks for which an official Environmental Product Declaration (EPD) has been issued. In combination with the plastic-based joint grouting, edilon)(sedra Jointelast PU Extra 25, which remains highly elastic even at low temperatures, the flank adhesion could be ensured with deflection of up to 0.9 mm. All the required measured values, both for vertical rail deflection and leakage current insulation, could be successfully demonstrated in practice. The edilon)(sedra SDS system has already proven itself for more than 8 years on Karl-Liebknecht-Strasse in Leipzig.
The challenge
Development of a durable state of the art elastic track bearing system with proven fulfilment of requirements – regarding rail deflection, structure-borne noise and vibrations as well as stray current insulation.
The solution
edilon)(sedra SDS (Sound Damping System)
The result
An environmentally friendly, durable and economical elastic track bearing system.
More information?
As international supplier of ballastless track systems, we offer more than 50 years of track experience and provide you with technical support in different stages of your railway project.
Our departments across the world employ skilled and highly motivated people with years of experience in the rail industry.
Do you have questions about your project, our track system solutions or added value services? Would you like to work within our company and improve your skills in track technology, sales, finance or otherwise? Can we support you with anything else?