Handbook Embedded Rail Systems on Bridges
Design and integration directives and realisation methods of edilon)(sedra Corkelast® ERS
When edilon)(sedra builds a bridge we start with the track! When designing bridges that facilitate railway systems, a wide variety of technical, social and financial considerations must be taken into account.

This handbook builds a bridge between the diversity of challenges faced when designing railway bridges and the solutions that Corkelast® ERS (Embedded Rail System) provides in practice. The manual discusses different types of bridges and bridge covers, based on the compatibility of Corkelast® ERS. As well as solutions for transition zones, integration of compensation welds or devices, as well as glue seals, signal and detection currents and draining. Aspects such as technical implementation, operation, finances and lifespan are also discussed in detail.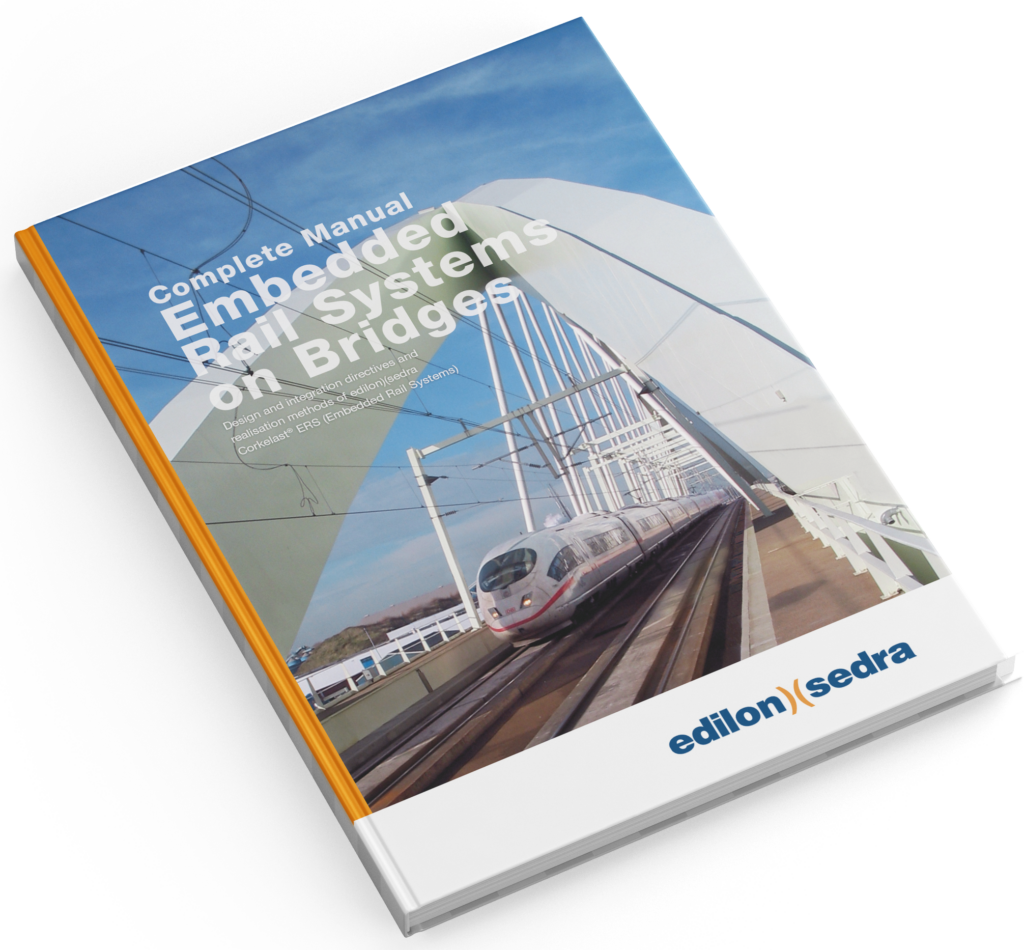 Request a free copy
Are you interested in a PDF of our handbook 'Embedded Rail Systems on Bridges'? Please fill in the contact form and we will contact you shortly.